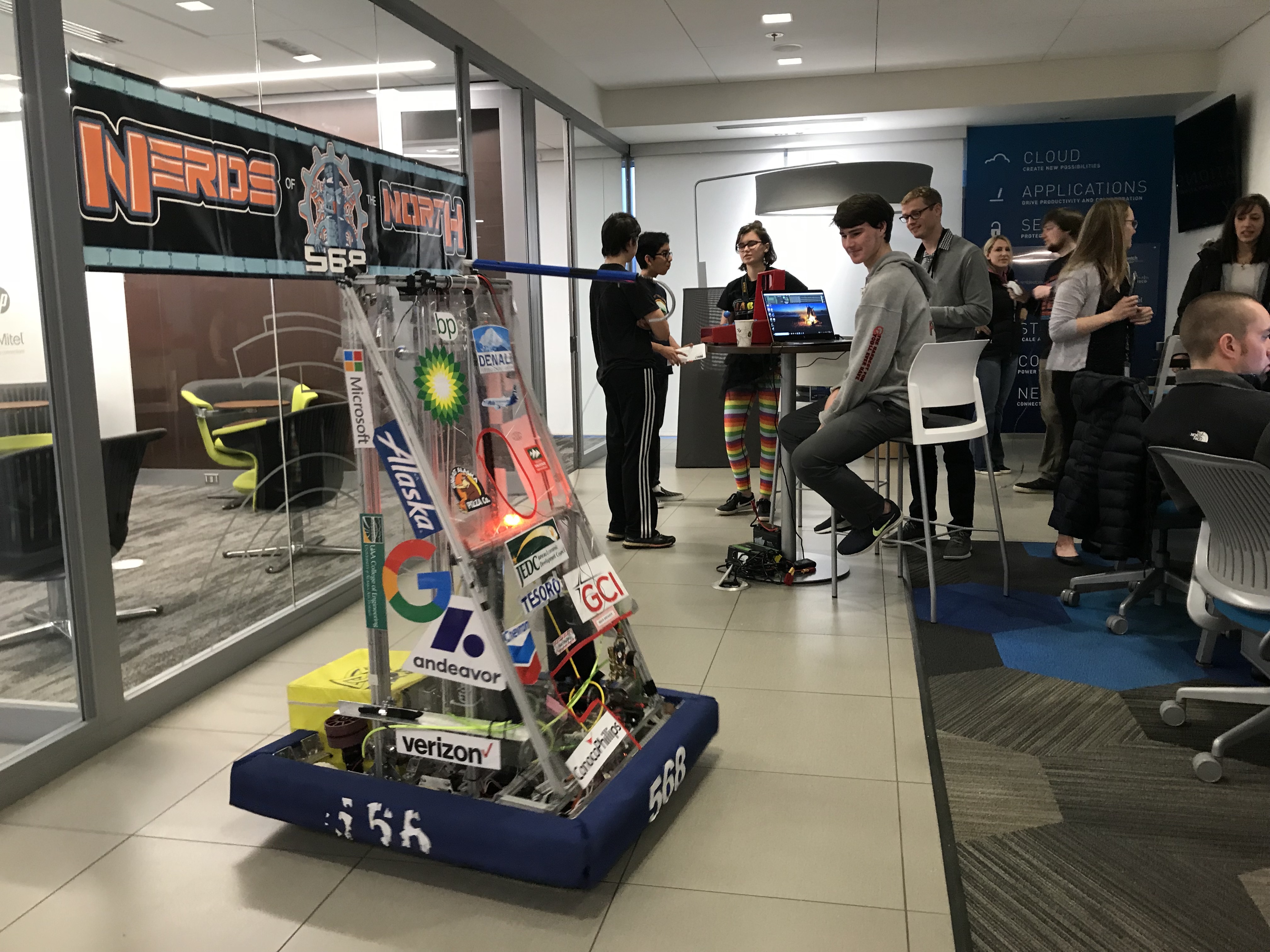 We were invited to present at Alaska Communications, a telecommunications company in Alaska, to teach employers about FIRST Robotics and recruit volunteers. The FRC team brought the Sendit bot for the employees to drive and show them the robot. There were three FTC teams there as well: 3208 Hyperlynx, 5223 JABOTs, 9781 Gravity Check. The BrickMasters 207 were there as well with an FLL table and their robot.
We began with AK's Judge Advisor, Stephen Ives, presenting what FIRST Robotics is and how Dean Kamen founded the program. Elaine Todd, very experienced coach and volunteer in FIRST Alaska, spoke about Jr. FLL and FLL, talking about her experience and what FLL is. Stephen Ives, an experienced judge and volunteer in all levels of FIRST, talked about FTC, he explained what FTC was and the basics of the game and robots. Vicki, FRC co-coach and STEM Outreach coordinator for UAA, then went on to talk about FRC and the Nerds of the North (us!) she explained that we are the only team in Alaska and the difficulties and opportunities that come with that.
After the presentations the teams went out into the lobby area and we drove the robots around to show the employees. We let people drive the FRC robot around and some people got very into it! Alexa made an announcement to sell some raffle tickets to support our team for travel. We sold over 15 tickets!
Overall it was a great opportunity to interact with professionals and seek out potential community partners and volunteers for future FIRST events.