Since our last post about Operation Lego Redistribution, we've made a lot of progress in our mission to redistribute Alaska's LEGO supply. After creating our plan and publishing our website, like detailed in the blog post, we were left with the challenging task of sorting LEGOs. We began small, asking for some volunteers within our team. We had a number of members volunteer, and through the summer vacation, sorted about 50 pounds of LEGOs. With that accomplished, we decided to put that project on the back burner to focus on our other projects.
In early November, Alaska had their official FLL kickoff. While some teams had already started, this was a great opportunity for many to increase team activity, and with it, demand for OLR. Like usual, FRC was there to help out. Along with aiding in logistics and creating some games for kids, we made a plug for our project. That week, we got our first three orders of LEGOs. While we had our first 50 pounds sorted, those were specifically organized for if a team needed a specific component, of which many teams did. However, many of the orders were for the Booster Boxes, general LEGO kits for teams. These we had not sorted, so we began sorting a few boxes to get those kits produced. This week, we shipped off our first kit. With this, we also realized we don't have enough people power for all the labor required to sort, so we did some outsourcing. Many service clubs had a lack of volunteer opportunities this year while not being able to meet in person, so we teamed with Dimond High School's National Honor Society to give some help. We also decided to take inventory of the LEGOs that need sorting, and suffice to say, it was a lot! We estimate around 600 pounds of LEGOs, which requires about 300 people-hours to sort. We distributed about 50 pounds to NHS students, who have been hard at work over the past few weeks sorting. Soon, we hope to have more LEGOs, and more orders, to fulfill.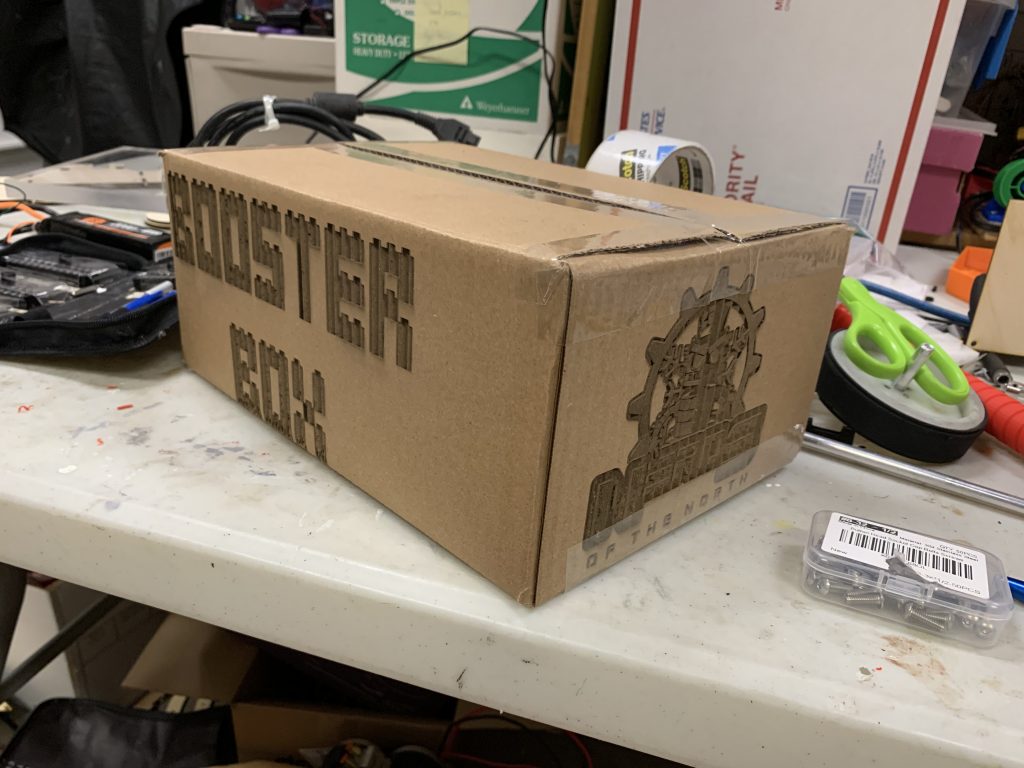 We also made some improvements to the operations of OLR. We got access to a outdoor storage unit at UAA (the University of Alaska Anchorage), so have made that our LEGO storage center. This makes it easier for anyone on our team to get LEGOs to sort, and retrieve LEGOs to ship.